Whether you are considering a change in your life or are in the midst of one, it helps to have a trained and professional counsellor listen and explore options or perspectives with you that may be difficult for you to see on your own at this time.
I use a holistic approach where we consider the physical, emotional, mental and spiritual aspects of your life situation. My practice is safe, comfortable, warm and embracing. I work from a person-centered Rogerian modality. I incorporate solution-focused techniques, narrative therapy, and spiritually integrated psychotherapy as appropriate.
Choosing a Therapist
As a Registered Clinical Counsellor with the British Columbia Association of Clinical Counsellors (BCACC), and in my work on the Ethics Complaints Committee for the Canadian Counselling and Psychotherapy Association (CCPA), it is my responsibility to educate the public around SAFETY in your choice of counsellor or therapist.
I have supervised students and offered peer consult to fellow therapists so my mindset is always on BEST PRACTICE. When you are choosing a counsellor/therapist in British Columbia, you need to know that as of today's date, ANYONE can call themselves a counsellor.
Here are a few suggestions:
Check credentials or ask.
Your counsellor or therapist should be educated with a minimum of a Master of Arts or equivalent in Counselling Psychology. She should be able to discuss her THESIS, course work, and practicum experiences in detail.
Check registration or ask.
It requires time, effort and financial investment to become a Registered Clinical Counsellor (RCC) in the province of British Columbia. Your counsellor should be able to provide you with her BCACC Registration Number. Although not strictly necessary, it is further professional evidence if your counsellor can also provide you with her CCPA Certification Number. To be a Certified Canadian Counsellor with the Canadian Counselling and Psychotherapy Association, certified members must complete Continuing Competency.
Ask for her Professional Disclosure Statement.
You can compare her fees to the Recommended Fee Schedule at the British Columbia Association of Clinical Counsellors website.
She should also provide you with a Payment Agreement form along with a comprehensive Informed Consent document when she is beginning her relationship with you. This will not only show you how transparent she is prepared to be, but it will also help you both avoid unnecessary misunderstandings regarding late arrivals, no-shows, and outstanding invoices.
Finally, you are entitled to request a copy of your therapist/counsellor's Personal Protection and Policy Information Page which she is required to maintain in the province of British Columbia.
Other Things to Consider
Once her credentials and professional status are determined, you will want to make sure that you and she are a match. You need to feel safe and comfortable with your therapist. She should be nonjudgmental and professional. She should ask you what your goals are for therapy, and she should offer you useful tools and strategies for moving forward.
If she is not a match for you, move on. If you encounter a problem in therapy, try finding the courage to speak openly about it with your therapist. If you cannot, I strongly encourage you to call the British Columbia Association of Clinical Counsellors at 1-800-909-6303.
These are just a few useful tips and questions to ask when you are choosing a therapist/counsellor. If you have other questions, please do not hesitate to e-mail me at or call me at 250-792-2501.
Financial Coverage
Wondering if your treatment can be covered?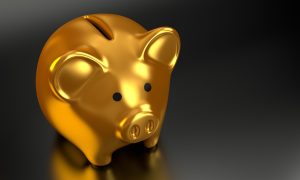 For many good reasons, my counselling style attracts individuals working in health, mental health, legal, educational and other helping professions. Often these professions have health insurance coverage which includes therapeutic modalities.
For example, BCNU members have access to $900.00 toward sessions with a Registered Clinical Counsellor of their choice. Check with your benefit provider for counselling options.
My accreditations are recognized by these benefit providers:
Disclosure Statement
A best practice in counselling services is that the therapist provide a copy of her/his Disclosure Statement for review and discussion.
I provide copies of my Disclosure Statement at our first conversation. My disclosure statement includes information regarding fees, confidentiality and its limits, cancellation policy, my Personal Information Protection Policy, and my process of closure.
For your information, I use the Recommended Fee Schedule at the British Columbia Association of Clinical Counsellor website, modified to reflect our current economic climate.
Also during this first conversation, we will work together to determine your immediate goals. We will revisit these goals and celebrate together, or change the goals as the way becomes clearer. I am committed to helping you meet your goals in a skilled and timely manner.